We adopt a "tool preset method" that sets tools outside the machine.~ Nomura DS Co., Ltd. ~
Measure ScopeMeasure Scope
Nomura DS Co., Ltd. is a manufacturer of machine tools and related equipment for small automatic lathes based in Oume-city, Tokyo.
Our predecessor, Nomura Seiki Co., Ltd., was founded in 1959 and sold more than 20,000 units of small cam-type lathes for metal cutting worldwide and it was boasting the world's largest shipment volume at the time. In order to minimize "vibration", which is the biggest problem in cutting, we have released the Nomura CNC automatic lathe, which emphasizes "rigidity", and has been evaluated again for its ability to perform micron-level processing.
We talked to Mr. Nakano from the Sales Headquarters and Mr. Zhang from the Engineering Headquarters this time because they have adopted Miruc Optical's Measuring Tool Microscope and Measure Scope for the tool presetters that are indispensable for Nomura DS's automatic lathes.
■Nomura DS's task

What is the best method to shorten the setup time compared to other companies, improve production efficiency and maintain high accuracy ?
We want to continue to provide it our customers with Nomura's unique methods

◎This is the solution !!

We adopted Nomura's unique tool presetter method which enables position adjustment of the cutting edge in 0.05 mm increments with a microscope to be attached the cutting edge outside the machine.
We succeeded in shortening the setup time compared to the direct mounting method and increasing the operating time of the machine.
What is the tool presetter method that Miruc Optical's microscope (measure scopes) is adopted ?
Mr. Nakano : In our line-up of machine tools, there are models that directly attach a bite holder instead of a tool holder but our commitment since our predecessor, Nomura Seiki is to adopt the presetter method and maintain it.
The tool presetter consists of a main body as a special jig and a microscope (measuring scope) made by Miruc Optical. A custom-made eyepiece micrometer (scale plate) is mounted onto this microscope and it is possible to visually adjust the position in 0.05 mm increments. Miruc Optical's microscopes have a wide field of view, bright lenses and long working distance making it easy to use. We have been using them for over 25 years.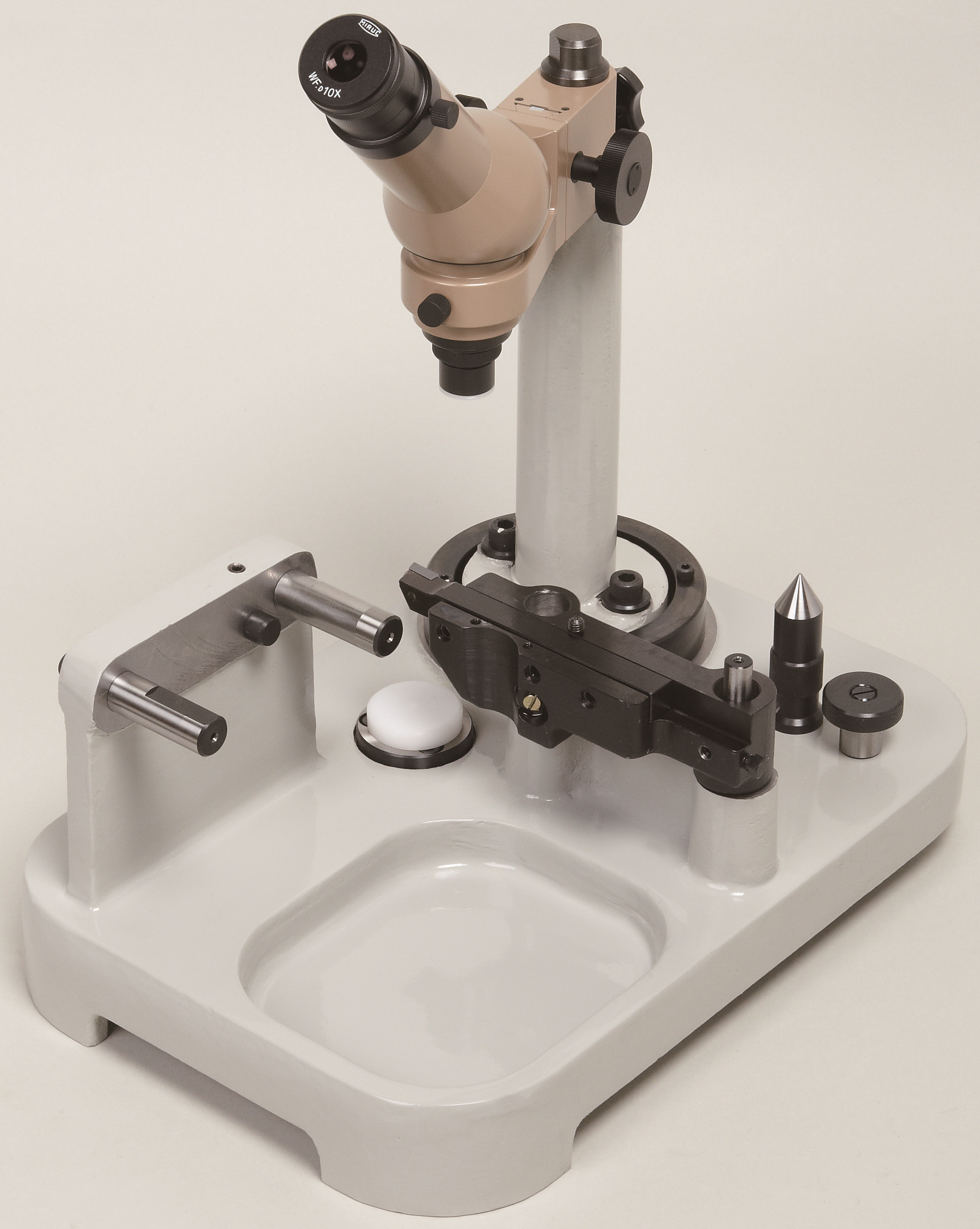 The tool presetter which is very popular as an optional equipment for automatic lathes can be summed up in one word: "quick, easy and accurate."
in short,
1.Setup time can be shortened
2.There is no need to stop the machine. (when adjusting with the tool presetter)
3.It still has a good accuracy.
In this way, the tool presetter method which allows the cutting tool to be attached outside the machine offers extremely efficient benefits to customers using our automatic lathes.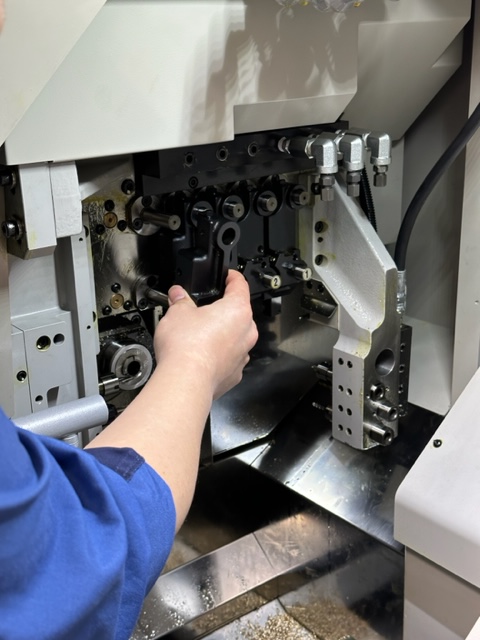 Mr. Zhang : In addition,
1.The position of the cutting tool can be adjusted with the tool presetter, so both experienced craftsmen and amateurs can easily make adjustments at the same level.
In other words, anyone can exchange blades in the same way regardless of their experience.
2.It is also an advantage because you only need to visually match the dedicated scale plate.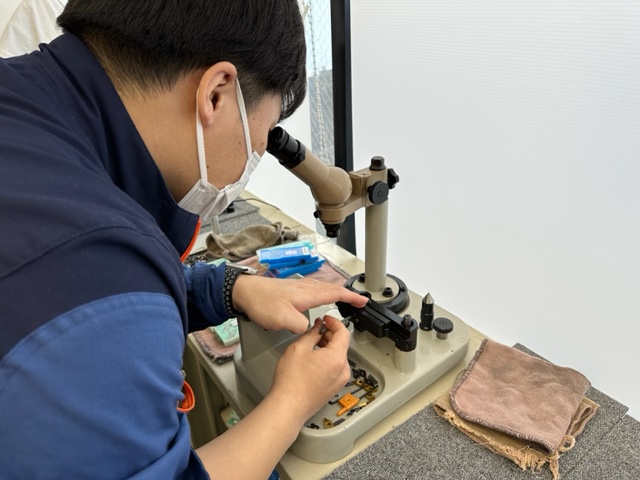 In addition, Miruc Optical's microscopes are sturdy and do not easily shift at setting position. In that sense as well, microscopes made by Miruc Optical are indispensable.
In combination with digital catch, further added value !!
Muramatsu : We are very happy that our microscope (measure scope) has been useful to Nomura DS and that users are using it regularly. Thank you very much.
Today, we have a proposal to add more value to Nomura's original tool presetter.
It is a camera series called "Digital Catch®" that can be easily attached to and detached from our measure scope.
It can be attached simply by putting it on the eyepiece lens and the scale can be displayed on a smartphone, tablet or monitor via WiFi or USB.
When you want to see the microscope visually, you can remove it immediately.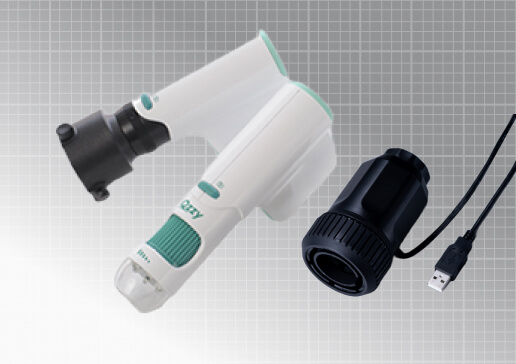 Mr. Nakano : It's convenient ! I think that elderly workers would be very pleased if they could see the position adjustment of the cutting edge as an enlarged image on the monitor.
In addition, young workers can observe with a smartphone or tablet via WiFi and when there is something problem with the cutting edge, the video can be saved as data or the data can be used for creating reports etc. right !
I'm sure you will like it!
Mr. Zhang : The fact that it is easy to put on and take off means that it can be retrofitted so you can promote it to customers who have sold and is using the machine so far !
Being able to use it on a smartphone is a big advantage and the tool presetter can be used in a wider range of ways !
From Muramatsu of Miruc Optical
Mr. Nakano from the Sales Headquarters and Mr. Zhang from the Engineering Headquarters, thank you very much for allowing us to have a lively discussion despite your busy schedules.
We would like to express our heartfelt gratitude for using our microscopes for many years since the days of our predecessor, Nomura Seiki.
Through this talk, we have a better understanding of the many benefits for users of using the particular tool presetter method which you referred to as part of Nomura's identity.
We will continue to provide a stable supply of microscopes and we will make further efforts to contribute to the development of Nomura DS Co., Ltd. by proposing the added value of Digital Catch.
Miruc Optical's measuring tool microscopes are widely used for measurement, inspection, alignment and positioning by machine tool and inspection equipment manufacturers. It is a long-selling product with a cumulative sales record of over 50,000 units.
It is a highly convenient product as a peripheral device that optically supports the setting of machines and devices and as an optical inspection jig for on-site work. Please try it.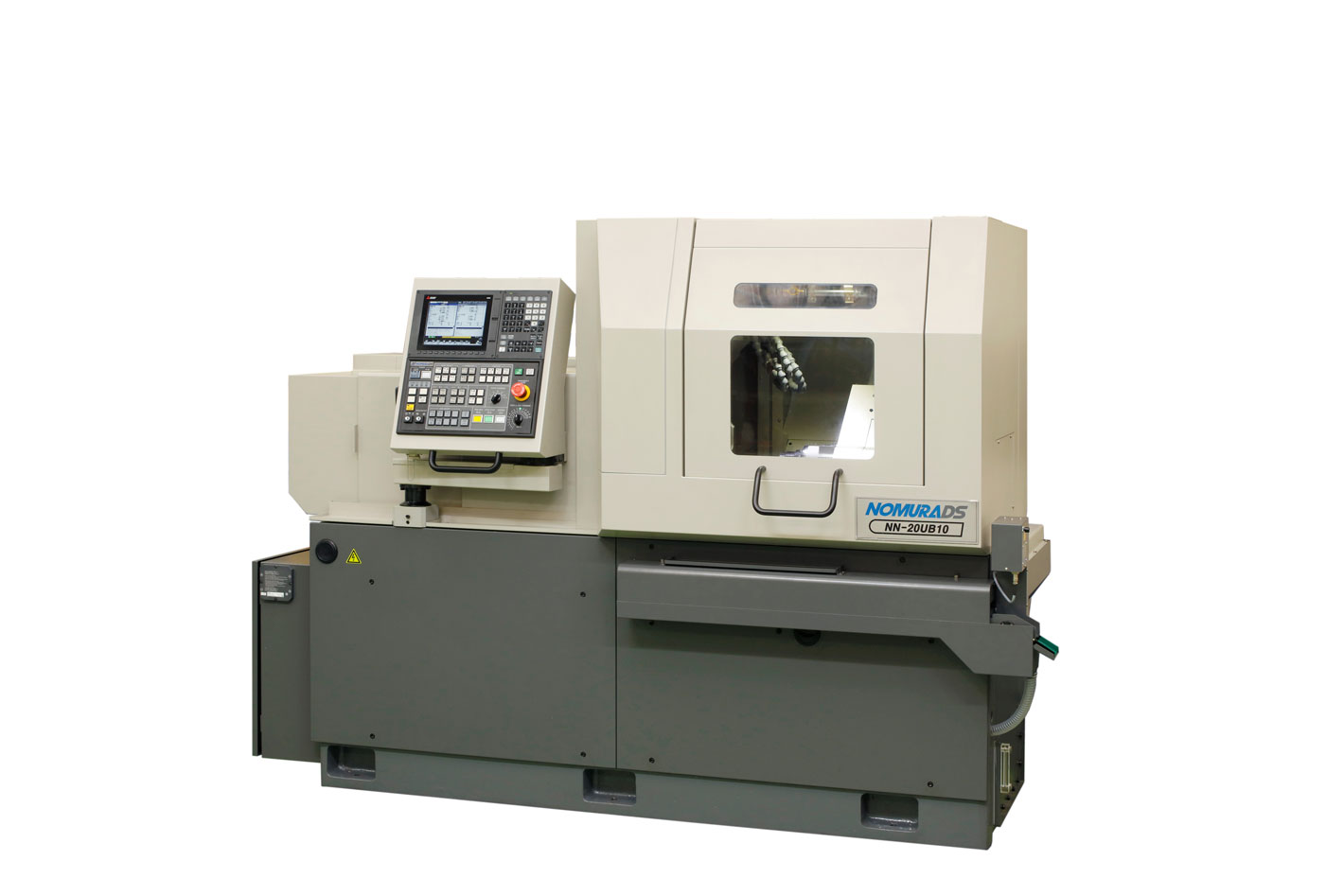 NOMURA DS Co., Ltd.
Headquarter・Factory 3-1-12, Imai, Oume-city, Tokyo, Japan TEL:0428-30-1311
Sales Department 4-5-6, Imadera, Oume-city, Tokyo, Japan TEL:0428-30-1313
Mail:info-m@nomurads.co.jp
URL:https://www.nomurads.co.jp/
Global manufacturer of CNC automatic lathes of sliding head-type
Automatic lathes of craftsmen, by craftsmen and for craftsmen – Nomura's spirit
We propose the optimal approach for mass production of precision parts.