They looked at our factory, listened to what we had to say, and then flexibly customized off-the-shelf products for us~ AMINEX Inc. ~
Dovetail StageDovetail Stage
AMINEX Inc. machines precision machine parts and designs and manufactures jigs. The company's proprietary cutting tool inspection apparatuses use MIRUC OPTICAL's dovetail stages. We talked with Mr. Mineo, Senior Managing Director, who manages the production floor.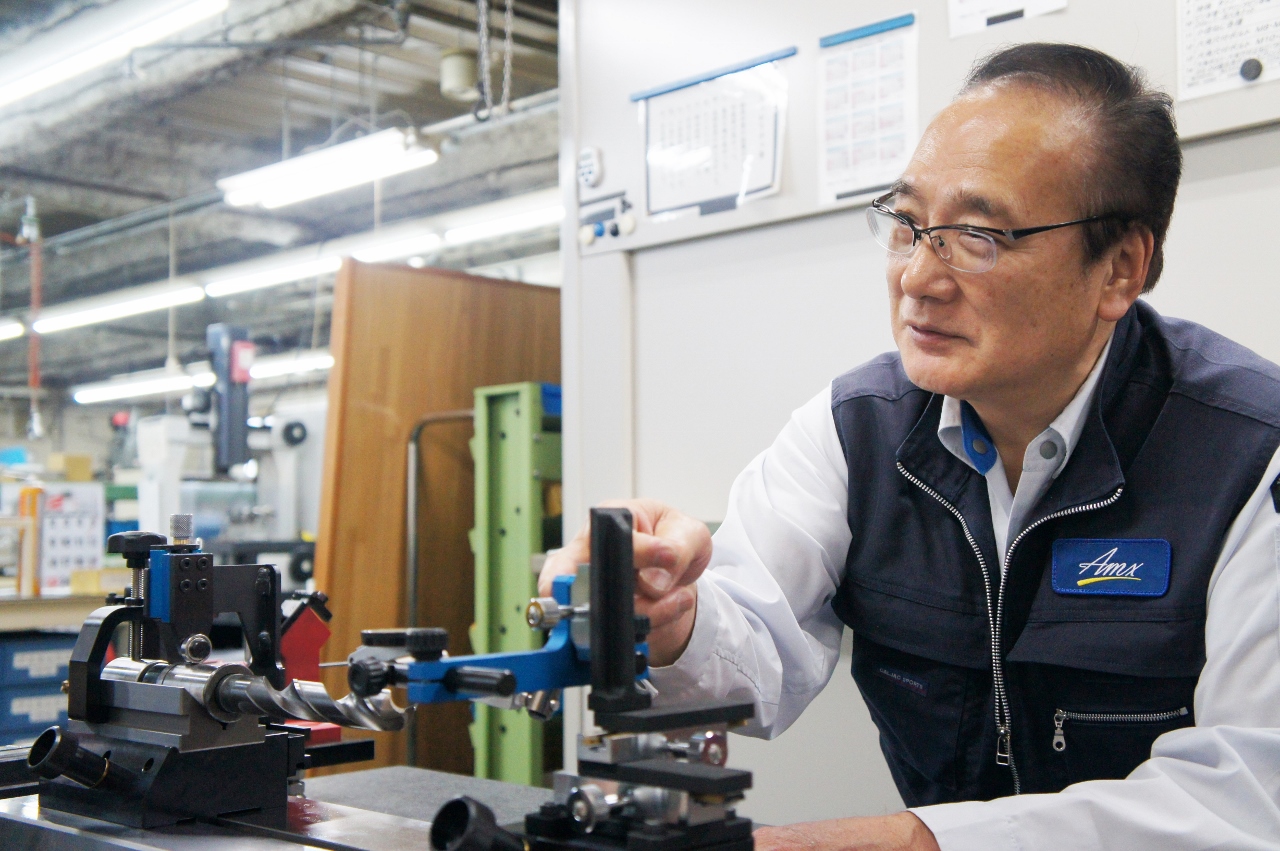 ■Challenges faced by AMINEX

Off-the-shelf XYZ stages did not fit their proprietary inspection apparatuses (they had to modify the stages themselves)
They wanted to check workpieces under the microscope while drill polishing them

◎Solved with the following!

We customized standard products to allow our customer to save labor while maintaining quality
We visited their factory, brainstormed with them, and did repeated prototyping
Adoption of dovetail stages for the jigs of precision inspection apparatuses
Quality was not a problem, but the orientation was the opposite of what they needed…
AMINEX uses the "MZstand" XYZ-axis dovetail stage. They developed their own apparatus for inspecting the surface of cutting tools such as drill bits using this stage.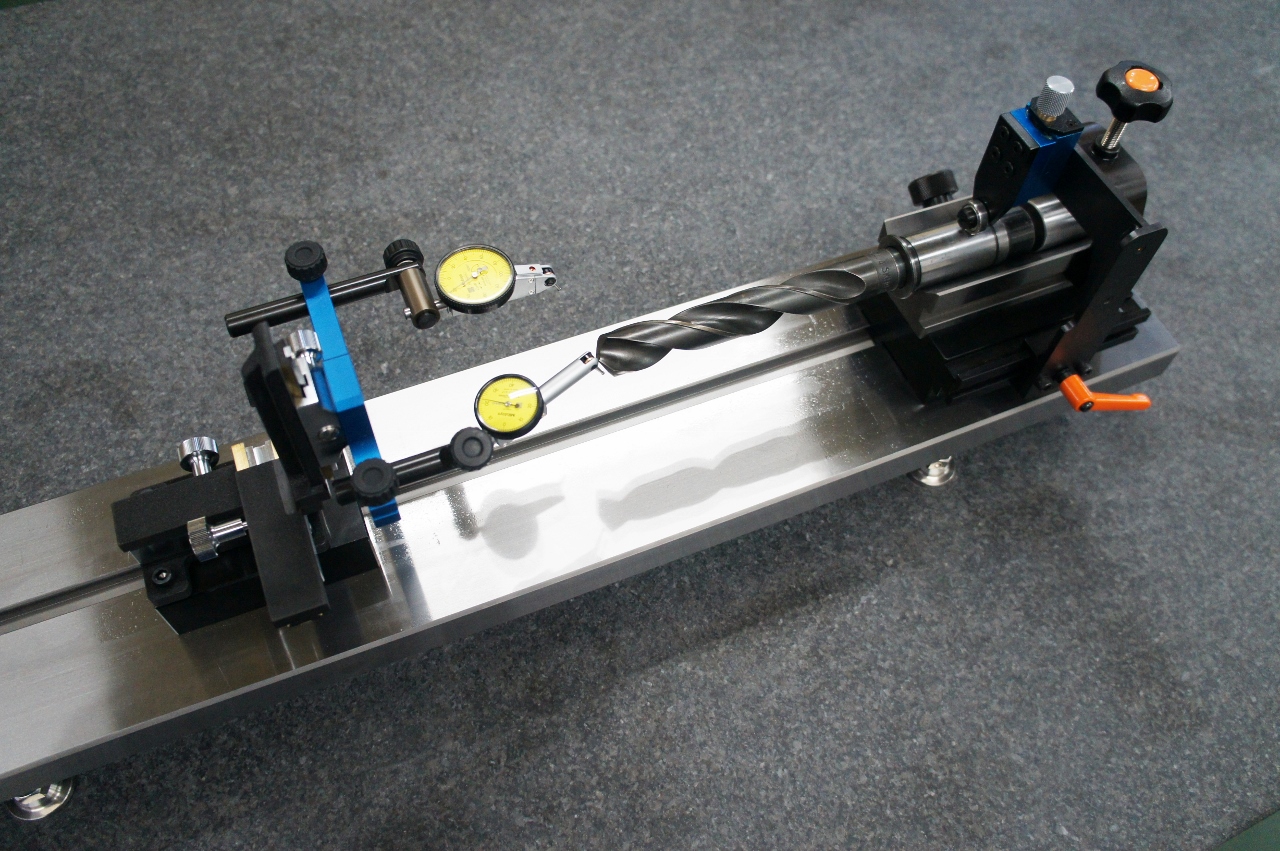 Senior Managing Director Mineo: Measurement is done by applying a needle to the secured drill bit, while fine-tuning the position of a dial gauge. When polishing the drill bit, we check the polishing accuracy by measuring the surface of the bit.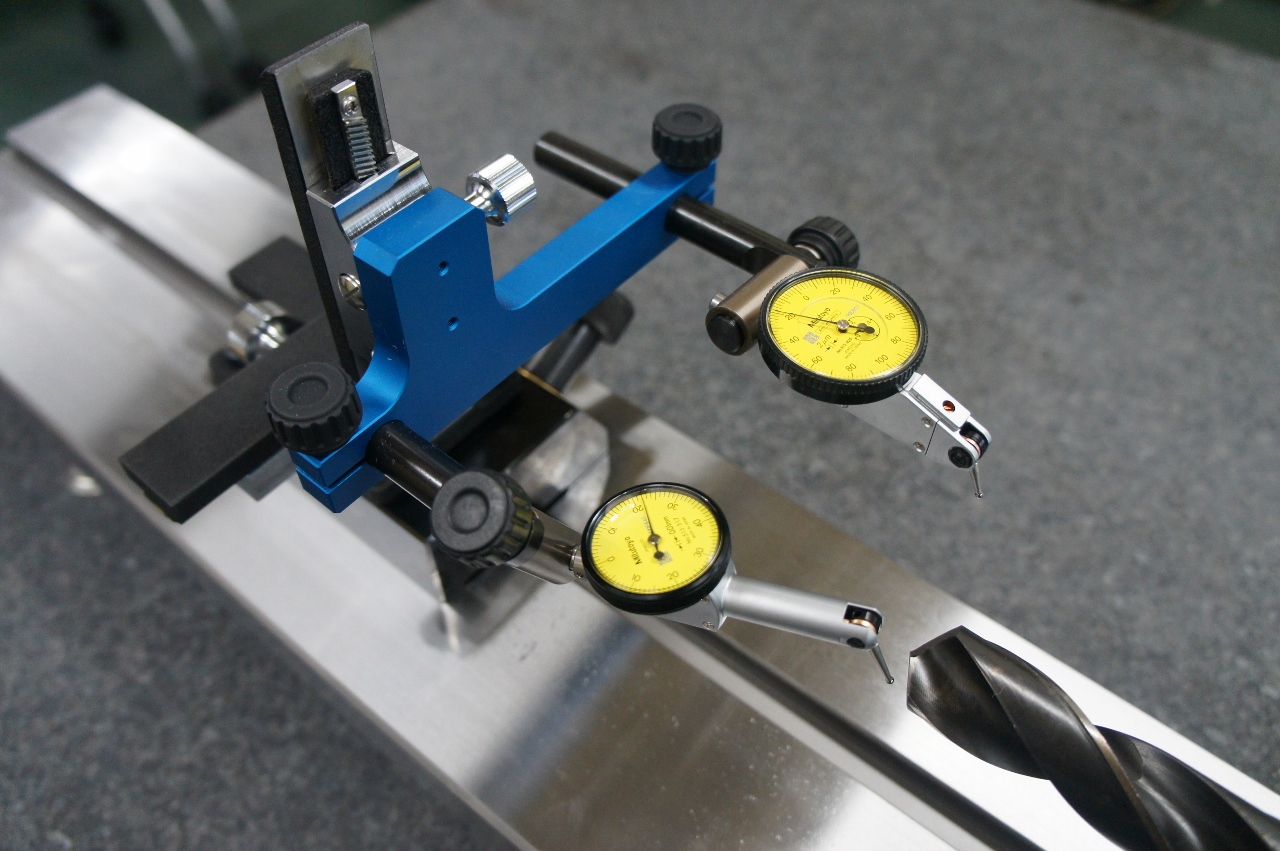 This is very delicate work that requires micron-level measurement. Naturally, ensuring that the drill bits to be inspected are firmly fixed without any axis drift or other instability, and also that the positions of the dial gauges used for measurement are securely fixed, is the major premise.
Moreover, the cutting tools we polish are of many different kinds, with different sizes and shapes. The operators must be able to manually adjust the positions of the dial gauges, smoothly and finely. The least bit of play in the jig in the course of work makes correct measurement impossible.
One of the main factors is the XYZ stage, which determines the position of the dial gauges. When it comes to precision equipment such as this, a stage of less than very high quality cannot meet requirements.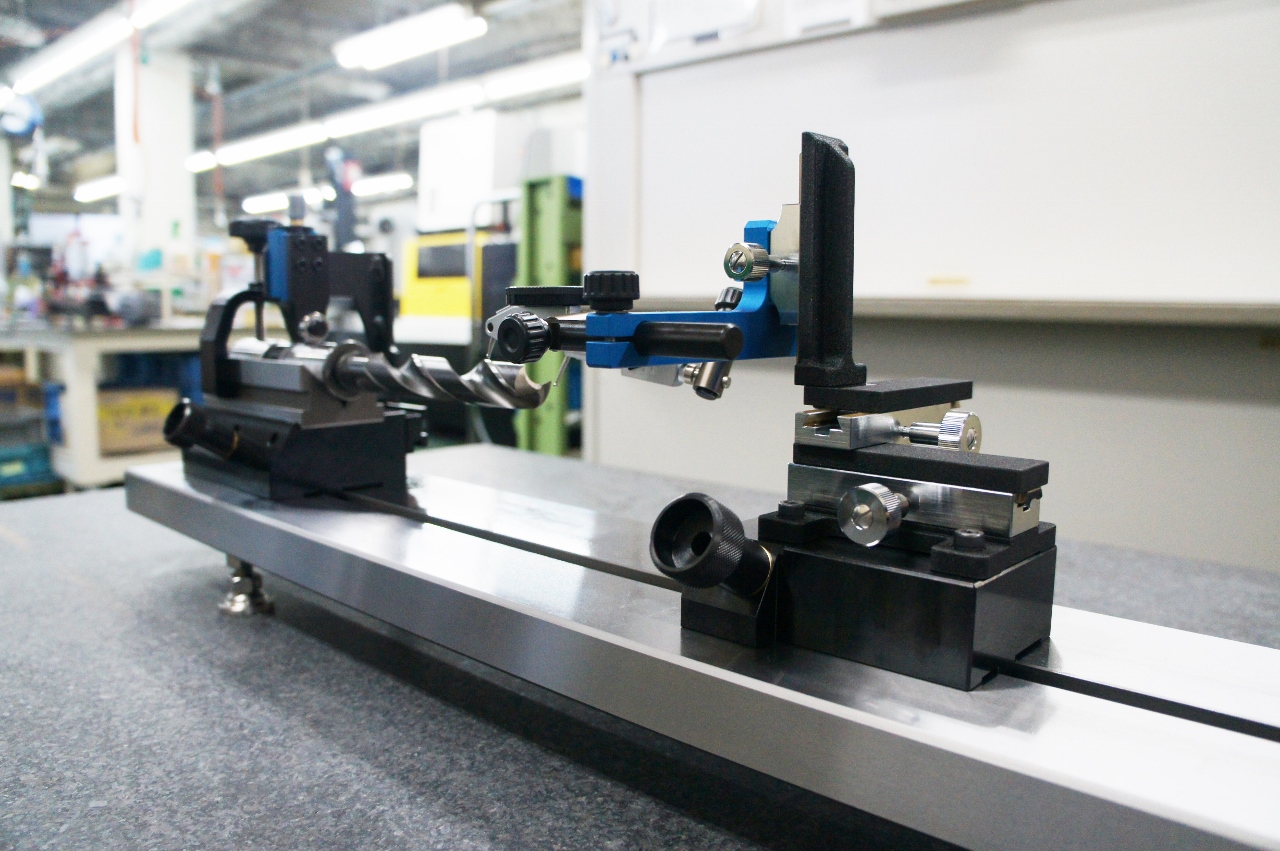 This inspection apparatus was developed in house, and we have been using MIRUC OPTICAL's products all this time. Quality-wise, we have not had any problem so far.
However, the orientation of ready-made stages was never right. Out of necessity, we once took apart a ready-made product and modified it ourselves.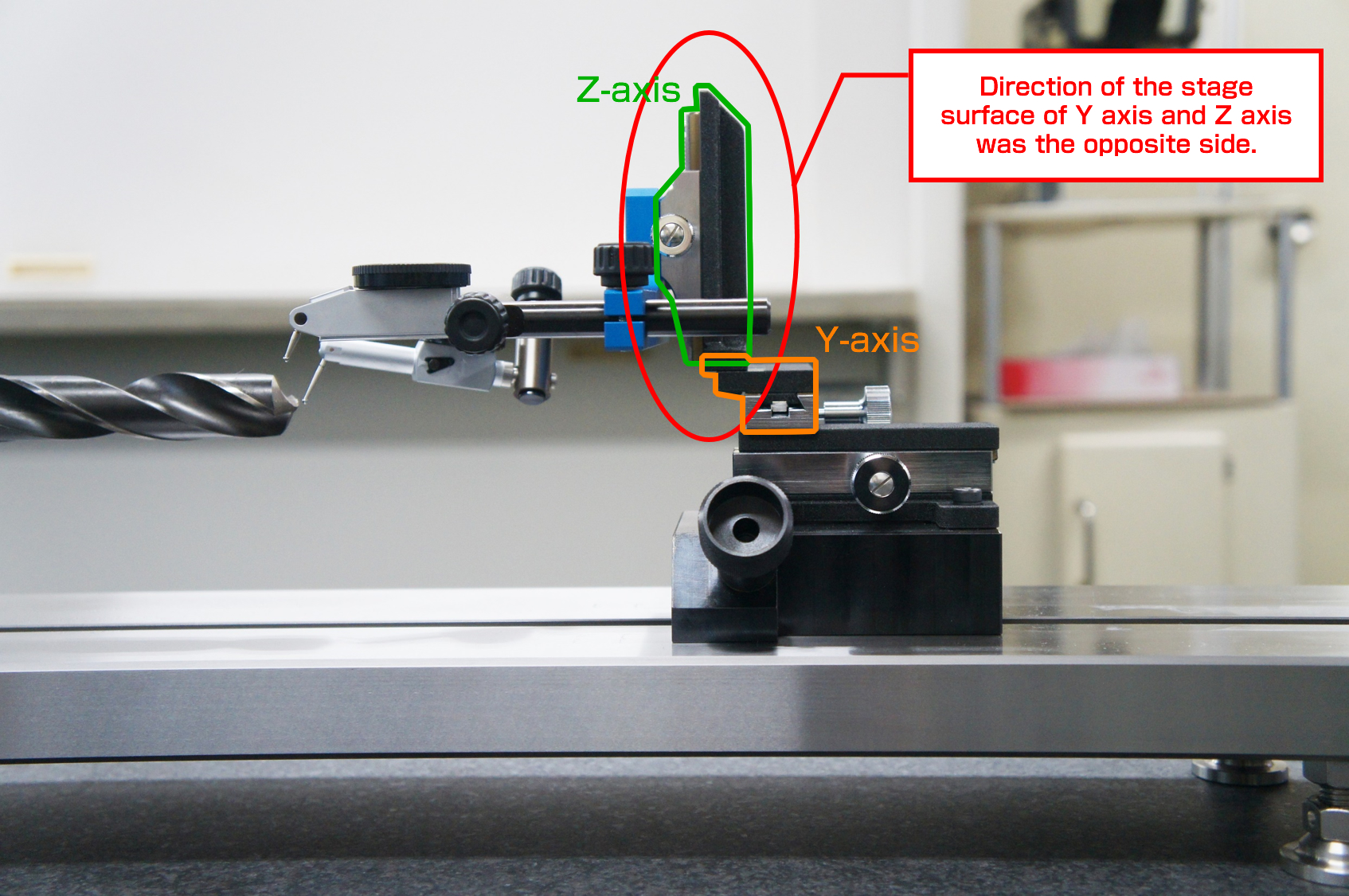 This inspection apparatus was originally used in our factory, but we have been increasingly receiving inquiries from other companies that are interested in buying it. Just changing the orientation of the stage is a very demanding task.
If we had been able to purchase a stage suited to our design from the very start, this would have saved us effort and time. When we consulted with MIRUC OPTICAL, they immediately customized their stages to specifications meeting the actual apparatus.
Without any compromise in quality, they custom-made products to fit our needs. Of course, we no longer need to do any modifying, as we are able to mount the stages that are delivered to us as is on the apparatus. Not only that, but when we place an order with our specifications, MIRUC OPTICAL always fills our order to perfection, which we are very grateful for.
Specifications exactly tailored to the work environment" are difficult to achieve
Another tip we had received from Senior Managing Director Mineo and which we had been attempting through trial and error concerned the production of support arms for fixing microscopes. On the day of the interview too, we took with us a prototype, and Senior Managing Director Mineo and MIRUC OPTICAL's Muramatsu held a meeting on the factory's production floor.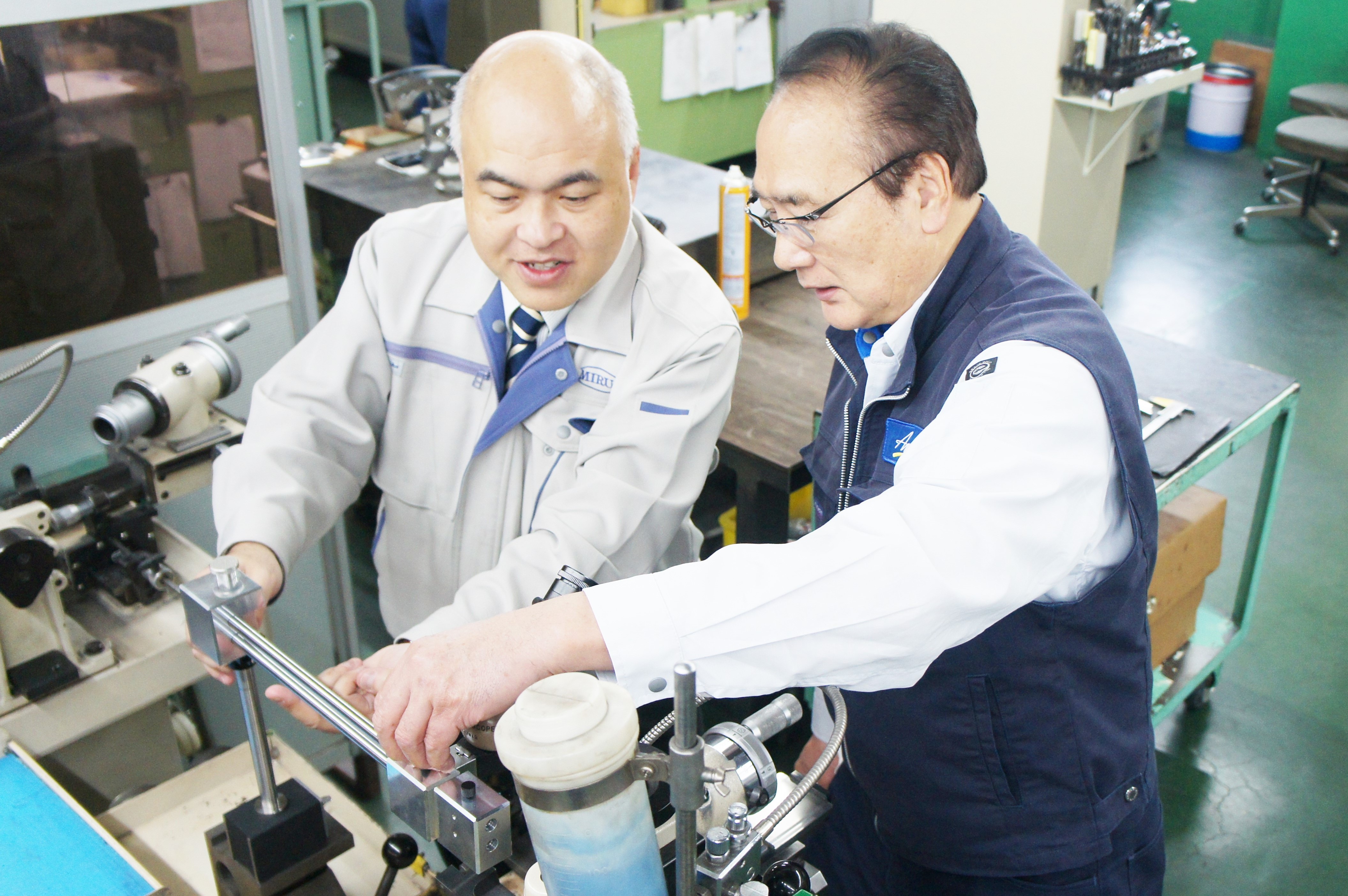 Senior Managing Director Mineo: This here is the polishing apparatus for drill bits our workers use in the factory. Being able to check with a microscope the cutting tools that were just polished here would raise our work efficiency. We then consulted MIRUC OPTICAL asking them to make a support arm apparatus, using their microscope and dovetail stage.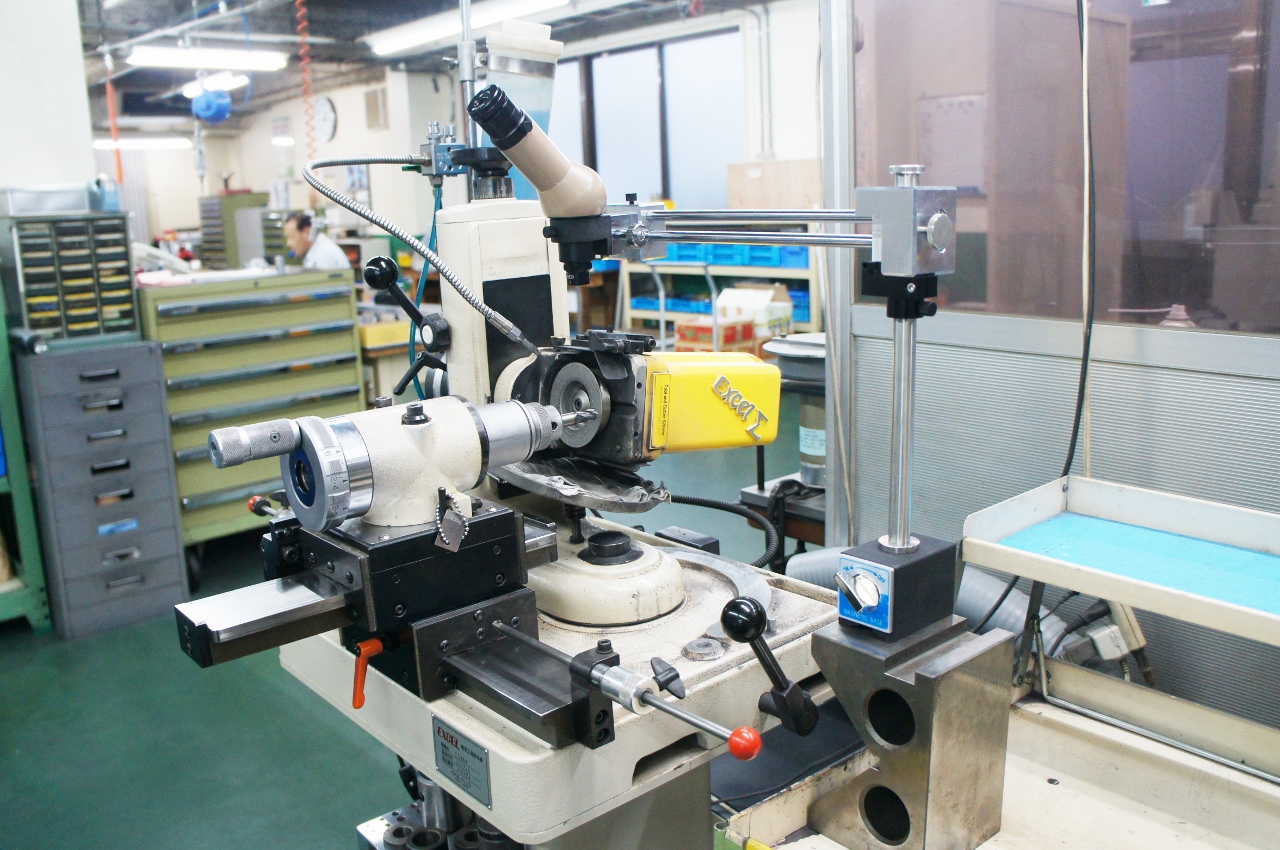 I think that making this to specifications that make work easy in line with our unique work environment will be difficult. Unless the design matches exactly the shape and size, and the orientation of moving parts, parts will hit other levers or get entangled in cables, causing problems.
Further, requests from users asking for such-and-such feature for increased convenience keep on coming in. The other day, a request for a stopper for easy positioning of the microscope was made, because having to reposition the microscope from scratch each time takes effort.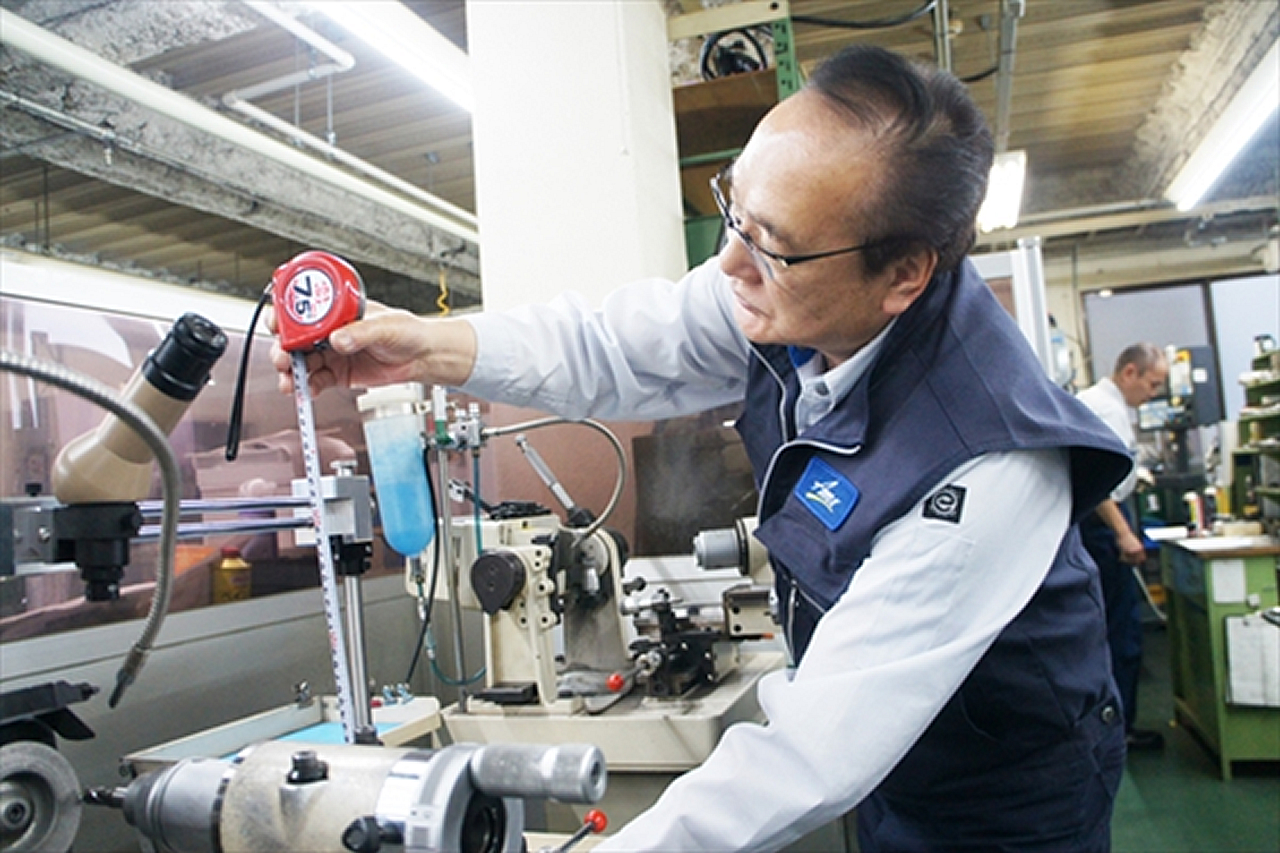 Such products are not achieved by simply producing a technical drawing and making the product accordingly. As stage professionals, MIRUC OPTICAL makes proposals while looking at the actual work site and talking with users.
A few words from Muramatsu from MIRUC OPTICAL
I am really thankful to Senior Managing Director Mineo, for patiently answering our questions.
We offer a rich lineup of ready-made products to meet our customers' needs. However, there are also many cases where ready-made products do not correspond exactly to the intended application of the customer. There is the possibility that attempts by customers to take apart and modify our products may reduce their accuracy.
Being able to deliver our own products with a warranty is more reassuring to us as well. Custom-made support of our customers, as we did on request for AMINEX, is not a rare occurrence.
As described, in responding to the detailed needs of customers, we cherish the process of brainstorming together. Thus we visit our customers at their premises, ask how they use the equipment, and see this for ourselves. We believe that receiving ideas from customers and making proposals to realize them allows us to make better products.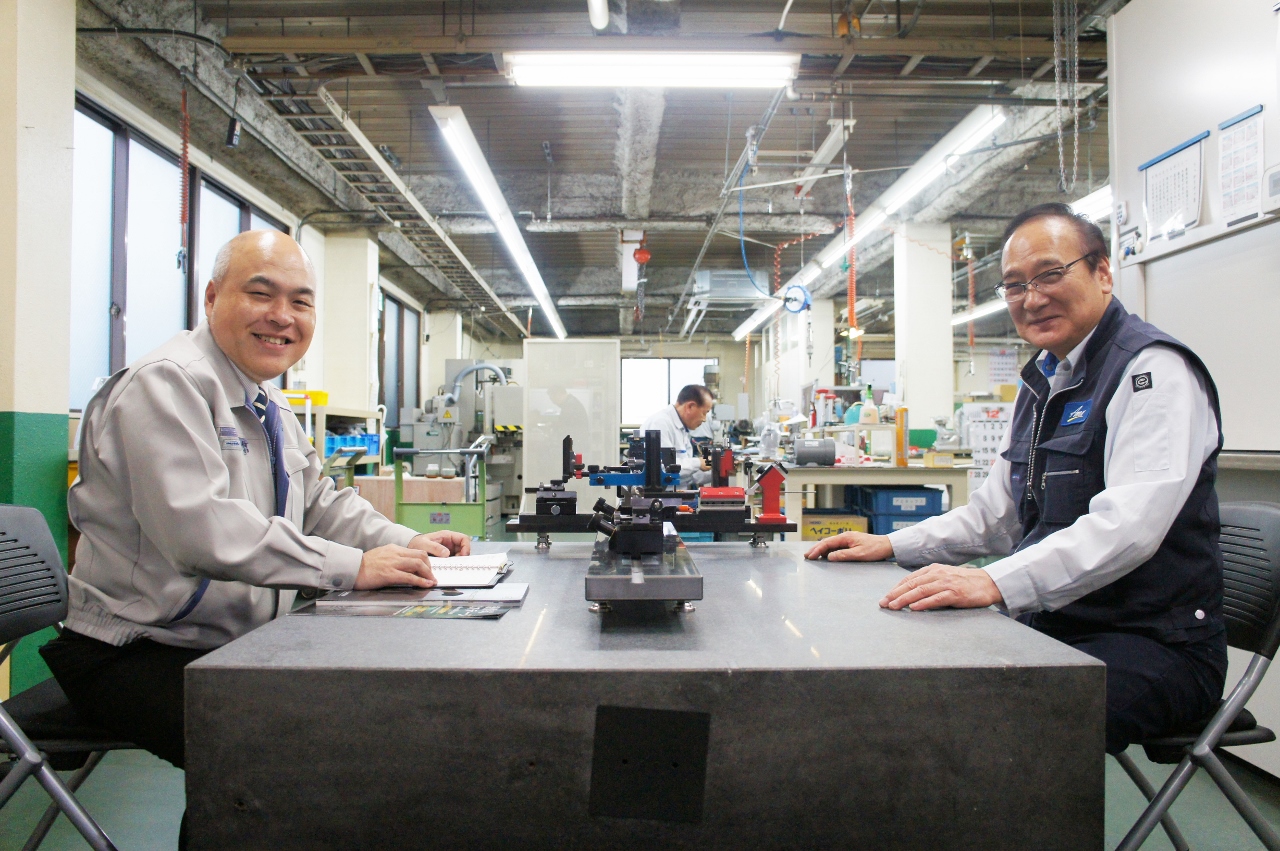 AMINEX Inc.
3-8-6 Sandamachi, Hachioji, Tokyo
TEL:042-664-0617 /0426-61-0617
Mail:aminex@excel-sigma.co.jp
URL:https://info119874.wixsite.com/aminex-excel
Regarding of small and medium-sized products, such as high-precision machining of high hardness materials or difficult-to-cut materials, and tool grinder, drill lip height measuring instrument, please contact AMINEX.