Measure Scopes are microscopes essential to all industrial manufacturing, processing and inspection processes. They have high utility value as peripheral devices offering optical support in the positioning and setting, etc., of machine tools, measurement instrumentation and other devices.
Compact and easy to use, they can be applied to a wide range of tasks, from visual inspection and monitor observation to image measurement and digital photography. Our product lineup features a rich and detailed variety of models and accessories, able to meet a wide range of needs at low cost.
Microscope combination examples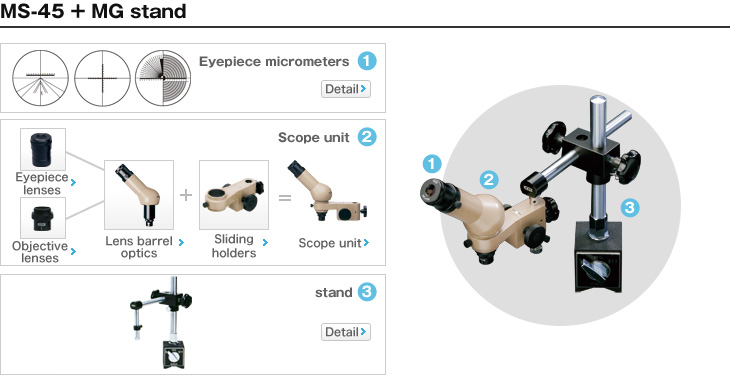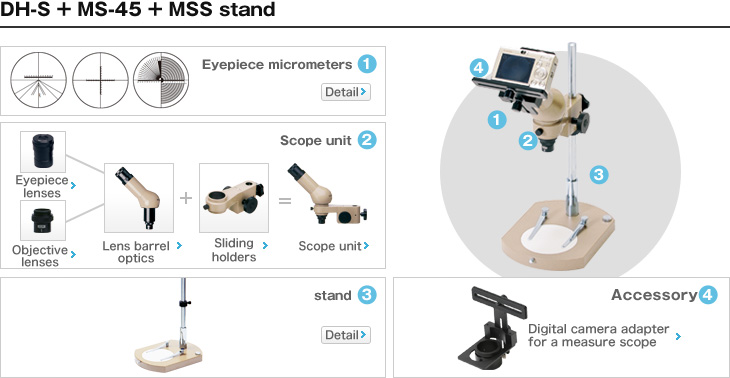 Monitoring device combination examples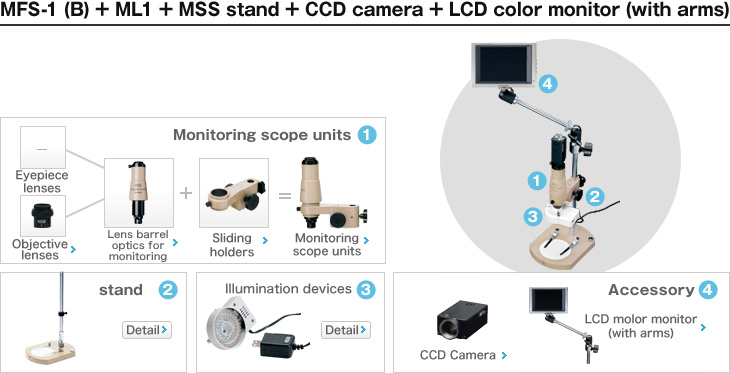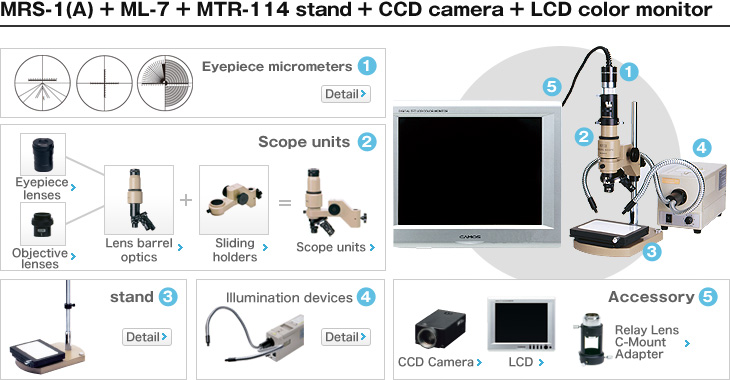 Features
Measuremen
Featuring a variety of lens types and eyepiece micrometers, can be used as a non-contact measuring microscope.
Inspection
Can be used as a compact, low cost unit type tool microscope.
Alignment
Can be used as an optical system mounted on machinery and devices.
Positioning
Can be used in the factory as a removable, portable simple tool microscope.
Monitoring
Can be used as a simple, low cost image monitoring and measuring system.
Digital camera photography
Images can be photographed and stored using commercially available compact digital cameras.
1.

The microscope's lens system features a wide, bright field of vision and complete erect imaging.
2.

Designed with long working distance and parfocal distance (objective lens 2x to 10x), ideal for industrial use.
3.

By simply replacing the eyepiece micrometer, the equipment can be applied to a range of uses, such as measurement, inspection, alignment and positioning, etc.
4.

The objective lens features a metal frame mechanism that easily allows detailed magnification correction.