[Low Price] TV Macro Lens and Telecentric Lens
Feture

Simple and reasonably priced
Ideal for alignment and parts identification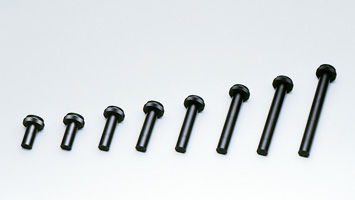 Our TV macro lens product lineup covers 61 models, including lenses for C mounts, thumb cameras, straight and coaxial incident light types.Based on the concept of simple and inexpensive, these products can be used in a wide range of applications, from device mounting to site image observation.
The pursuit of infinite stigmatism and clarity
Telecentric Lens
Feture

Ideal for the design of machine vision, image measurement and inspection systems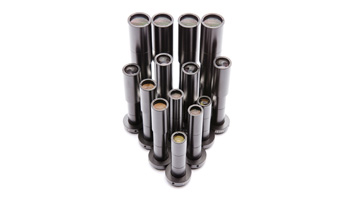 * straight type / coaxial incident type only
A special feature of the telecentric lens is that, even if the workpiece is raised or lowered during focus adjustment, the size (magnification) of the image does not change, and the whole of the work face can be photographed from directly in front.
It is with confidence that we recommend the MRC series as outstanding device mounting lenses, ideal for high precision positioning and size measurement, and delivering high resolution with low distortion.
Feature
n the high tech and factory automation industry sectors, there are constant demands for energy conservation and streamlining, and products must satisfy a growing diversity of needs. As regards the specifications of lenses used in image recognition, we receive various demands, according to the intended application, and the types of lenses used range from very high quality, to custom-made and general purpose lenses, each depending on the intended application.
Unfortunately, however, there are many actual devices, production lines and work places where the products used are more expensive than they need to be, and are not suited to the application.
We provide image recognition lenses as simple and low cost tools, to help cut device installation and work place costs and improve work efficiency.
Feature1
Much more reasonably priced than similar products by other manufacturers. We have simple TV macro-lenses as well as tele-centric lenses for the highest quality.
Feature2
We have models with the same optical magnification but differing operating distances (W.D), so that you can choose the product that matches your needs.
Feature3
We also provide a range of Sliding holders, stands and lighting devices, etc., in order to enhance the functionality of the lenses.
Supporting optical functionality
Accessory of Image Recognition Lens
Image recognition lens peripherals
Sliding holders
When mounting optical systems on a device that is prone to vibration, lenses and CCD cameras need to be firmly secured. Moreover, when conducting optical work in a manufacturing environment, workpieces need to be focused and refocused frequently, requiring smooth movement in all directions. Since the image recognition lens sliding holder is capable of highly accurate sliding motion along a single axis or along triple axes, the optical system can be moved easily to any desired observation point. Also, combination with dovetail stages allows for highly versatile sliding action.
Image recognition lens peripherals
stand
The superior stability of these stands enables the sliding action of the optical unit. We have various types of magnetic stands that can be used easily in the manufacturing environment and around machines and devices, and desktop stands that are ideally suited to parts and substrate inspection, etc.
Image recognition lens peripherals
Illumination devices